Membership

Membership has its privileges and that is especially true of the Gettysburg Discussion Group. Your
Free Subscription
brings you into a spirited and thought provoking discussions on the battle and preservation of the battlefield at Gettysburg. We also provided news and press releases from the National Park Service and the Gettysburg Foundation. Also by being a member you will received updates on our activities at the battlefield such as the June 4 - 6 Muster.
Like any volunteer organization, besides your participation, we could use your money too. Due's paying members support our web site, the cost to digitalize historical records, provide the financial backing, and have a voice in our future by being able to vote for our board members. We encourage you to become a
dues paying member
of the Gettysburg Discussion Group.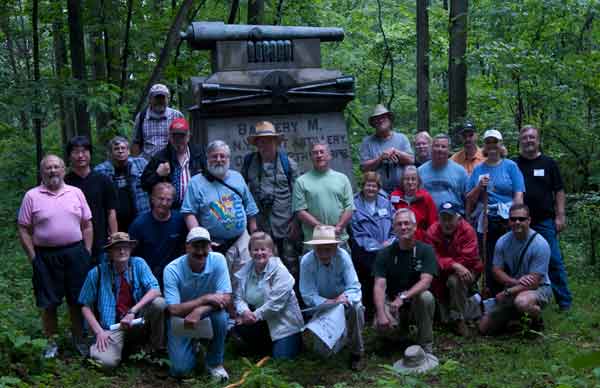 2011 Muster Group Photo taken on Powers Hill