"Lest We Forget"
---
Gettysburg Dead at The United States Military Academy Cemetery
---
Photographs by Doug Gitt, Spring 1999
---
Two views of the Old Cadet Chapel. Built in the mid-nineteenth
century, it was moved to its present location in 1910, adjacent to the
cemetery. It is still used for some services.
---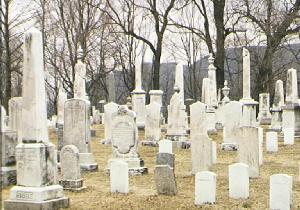 A picture of a small part of the cemetery. Although it is
not large, the cemetery literally packs a lot of American history into
its modest size.
---
---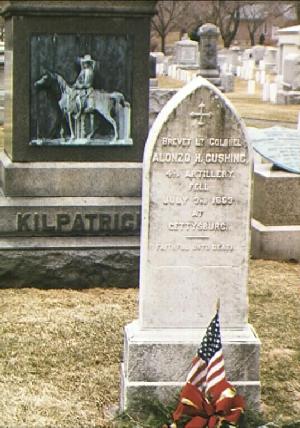 Cushing's headstone, with Kilpatrick's monument
in the background. Buford's monument is just a few inches to the right,
but I kept it out of the frame so as to not detract from Cushing. And,
yes, Cushing was brevetted as an Lt. Col.
---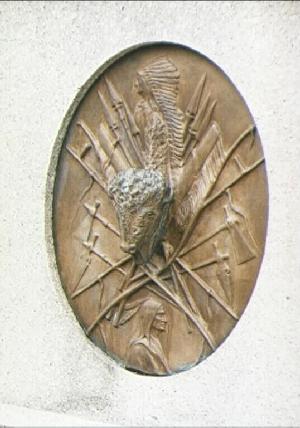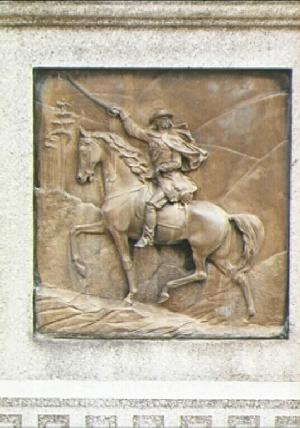 Here are two bronze reliefs that are on the Custer monument. There is
doubt that Custer is buried here; the party that disinterred the remains
at Little Big Horn could not verify who they had.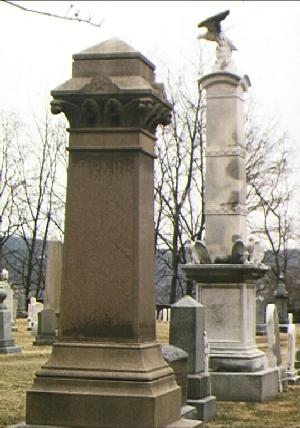 The brown monument in the foreground is Sykes; the tall column in the
rear is Buford's. (Cushing is just out of sight on the other side of
Buford.)
---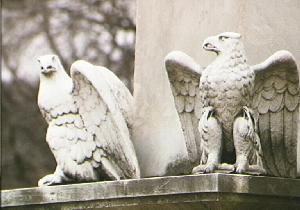 A detail of the eagles on Buford's monument
---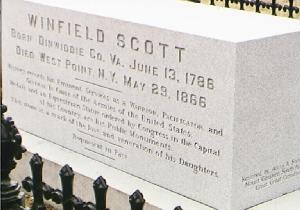 I know Scott was not at
GB, but his new gravestone is impressive.